Simon Zutshi's Affilliate Programme
Training people love. Huge commissions you'll love even more.
Promote the best training and services in the property education industry.
---
Welcome to Simon Zutshi's Affiliate Centre!
---
Are you passionate about the world of property investment? 
Do you enjoy sharing your knowledge and helping others achieve financial success through property investing? 
If so, we invite you to join our esteemed network as an affiliate partner!
---
At the property investors network (pin), we are proud to be the UK's longest-running property education and networking company. With a rich legacy dating back to its founding by the renowned property expert Simon Zutshi, pin has been empowering individuals to build wealth through property for over two decades.
As an affiliate partner, you will have the opportunity to align yourself with a trusted brand that has helped thousands of investors navigate the property market and achieve their financial goals. By promoting pin's educational resources and networking meetings, you can positively impact the lives of aspiring property investors while earning generous commissions for your efforts.
---
---
1.Trusted Expertise: Join forces with the leading authority in property education. Benefit from our extensive knowledge, experience, and proven track record in the industry.
2. Exceptional Resources: Gain access to a wide range of high-quality educational materials, including books, courses, webinars, and workshops to help others unlock their potential in property investment.
3. Lucrative Commissions: Earn attractive commissions for each successful sale tracked back to you. Enjoy a competitive commission structure that rewards your dedication and commitment.
4. Ongoing Support: We value our affiliates and are committed to providing you with the tools and support necessary for your success. Benefit from a dedicated Affiliate Manager who will guide you along your affiliate journey.


How does the Affiliate Programme work?
---
1. Sign Up: Joining our affiliate programme is quick and easy. Simply complete our online application form, and once approved, you'll gain access to your personalised affiliate dashboard.
2. Promote: Start promoting our educational resources and networking meetings through your unique affiliate links and banners. Share them on your website, blog, social media platforms, or through your network of property enthusiasts.
3. Earn Commissions: Every time someone clicks on your affiliate link and makes a purchase, you'll earn a commission. We provide transparent tracking and reporting, ensuring you receive proper credit for your referrals.
4. Track Your Success: Monitor your affiliate performance through your dashboard. Gain valuable insights into your clicks, conversions, and earnings. Optimise your strategies based on real-time data to maximise your results.
5. Enjoy Rewards: Your commission rates can increase as you drive more sales and referrals. 
---
Join us today and become an integral part of the property investors network. Our affiliates are a trusted community of property enthusiasts dedicated to achieving financial freedom through intelligent property investment.
---
---
Frequently Asked Questions about the Simon Zutshi Affiliate Programme:
---
1. What is the Simon Zutshi Affiliate Programme?
The Simon Zutshi Affiliate Programme allows individuals to earn commissions by promoting pin's educational resources and networking meetings with aspiring property investors. Affiliates receive unique affiliate links, and when someone purchases through that link, the affiliate earns a commission.
2. How can I join the Simon Zutshi Affiliate Programme?
To join the pin Affiliate Programme, click the join here button below and complete the online application form. Once your application is approved, you will receive access to your personalised affiliate dashboard.
3. Is there a cost to join the Affiliate Programme?
No, joining the pin Affiliate Programme is completely free. There are no upfront or ongoing fees to participate.
4. What promotional materials are available for Affiliates?
As an affiliate, you will have access to a variety of promotional materials, including graphics, affiliate links, and pre-written content. These materials are designed to help you effectively promote pin's educational resources and networking meetings.
5. How do I track my referrals and commissions?
We provide each Simon Zutshi affiliate with a unique tracking link. When someone clicks on your affiliate link and makes a purchase, the system will track the referral and credit you with the appropriate commission. You can monitor your referrals and commissions in real time through your affiliate dashboard.
6. When and how do I get paid?
Commissions are paid regularly, usually monthly. The specific payment schedule and methods will be outlined in the affiliate agreement. Payments are typically made via electronic transfer.
7. How much can I earn as a Simon Zutshi affiliate?
The commission structure varies based on the type of product or service being promoted. An example of this can be found in the section below. Commission rates and details will be provided in the affiliate agreement. The more sales and referrals you generate, the more you can earn.
We do not cap the commission you can earn as an affiliate. Your earning potential is not limited, allowing you to maximise your income based on the sales and referrals you generate.
We believe in rewarding our affiliates for their hard work and dedication, and we want to provide you with the opportunity to earn as much as possible through our affiliate programme. The more successful referrals you make, the more commissions you can earn, without any predetermined earning caps.
8. Do you pay VAT with your commission?
The specific details regarding VAT payments will be outlined in the affiliate agreement and may vary based on your location and applicable tax laws.
To ensure proper handling of VAT payments, it is advisable to consult with your tax advisor or relevant tax authorities regarding your VAT obligations and how they apply to affiliate income.
We recommend keeping accurate records of your earnings and consulting with a tax professional to ensure compliance with VAT regulations in your jurisdiction.
9. Can I promote Simon Zutshi on social media platforms?
Yes, you are encouraged to promote pin on your social media platforms. You can share your affiliate link, banners, or promotional content on platforms such as Facebook, Instagram, Twitter, LinkedIn, and more.
10. Is there any training or support provided to Affiliates?
Absolutely! We are committed to supporting our affiliates. You will have access to a wide range of training materials and resources through our affiliate centre. This includes comprehensive guides, tutorials, and tips to help you succeed in promoting our educational resources and networking meetings effectively.
Additionally, we have a dedicated Facebook group exclusively for our affiliates. This group serves as a platform for networking, collaboration, and sharing insights with other affiliates. You can connect with like-minded individuals, exchange ideas, and learn from the experiences of fellow affiliates.
We are proud to introduce our amazing affiliate manager, Bekki Mills, who is committed to your success. Bekki is available to provide personalised one-on-one training sessions, address any questions or concerns you may have, and offer guidance throughout your affiliate journey. Bekki's expertise and support will assist you in optimising your strategies and maximising your earning potential.
11. Can I be an Affiliate if I'm not based in the UK?
Exciting news! pin is expanding worldwide, offering ample opportunities for individuals from outside the UK to join us as affiliates. Whether you're located in a different country or prefer virtual interactions, our affiliate programme welcomes you with open arms.
With the flexibility of virtual platforms, you can easily promote our educational resources and networking meetings to a global audience. Through your online presence, social media channels, and digital marketing efforts, you can reach property enthusiasts worldwide, helping them achieve their investment goals.
Furthermore, as we expand internationally, we are actively exploring options to host in-person events and meetings in different regions. This means that you'll have the chance to connect with like-minded individuals face-to-face, build relationships, and expand your network within the property investment community.
No matter where you are located, our affiliate programme provides you with the tools, resources, and support needed to succeed. Join us today, and together, we can empower individuals worldwide to embark on their property investment journey and achieve financial success.
If you have any additional questions or need further clarification, please don't hesitate to contact our affiliate support team. We're here to help you succeed as a property investors network affiliate!
---
---
You are getting access to...
---
AFFILIATE DASHBOARD

After you have created your account you will get access to your own dashboard where you can grab your promotional links to share, view your stats and monitor your commission earned.
MAKE MONEY TODAY

You will earn commission for every sale made through your link. You will be able to track the commission made through your own affiliate dashboard. On average, our affiliates earn £55 per lead.
SWIPE COPY AND BANNERS

You will get everything you need to start making money as an affiliate. You will get access to graphics, social media copy and email copy to share with your friends, family and clients...
CREATE YOUR ACCOUNT
You will get everything you need to start making money as an affiliate. You will get access to graphics, social media copy and email copy to share with your friends, family and clients.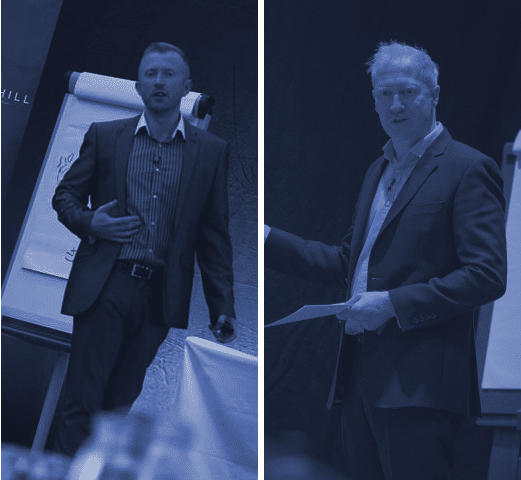 ---
6 Rounds:
Daniel Hill vs Simon Zutshi
Simon Zutshi, goes head to head with Daniel Hill in this episde of the Property Entrepreneur Podcast!
Neither of these gents knows what the other has lined up so every round is a complete surprise and completely off the cuff!
---
THE OFFICIAL
PODCAST
---
Do You Want to Know Simon's No.1 Secret to Deal Sourcing Success?
Just Submit Your Details Below to Find Out!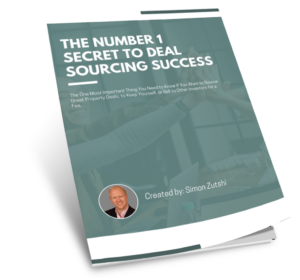 JOIN THE AFFILIATE PROGRAMME HERE: