---
About Simon Zutshi
---
Simon Zutshi is a financially independent, professional property investor. He has over two decades of personal experience investing in residential property in the UK and overseas
Simon started investing as a first time buyer in 1995 as a recent graduate in debt. He found a strategy to purchase his first property using none of his own money. By renting out the spare rooms, he was able to cover the mortgage payments and effectively live for free! Caught by the property bug, Simon Zutshi started to buy more property. Thus, by the age of 32, he was financially independent. All from the passive income generated from his property portfolio.
Since an early age, Simon Zutshi has been interested in the art of magic. He started performing professionally at the age of 13. He then became a member of the world-famous Magic circle. This was by his early 20's. Simon has often said that investing in property draws many parallels with magic. Once you know the secret, what seemed impossible before is simple to achieve. As and in order to become truly successful, you must practice and apply your knowledge with skill.
It doesn't matter what is happening to the economy in general, or the property market in particular; now is a good time to invest in property.

Dolf de Roos, (2008). Foreword to Property Magic
Simon now spends his time helping and educating other investors. This is by sharing his 'hands-on experience' gained over many years as a successful investor. He is one of the few property investors in the UK who is a member of the Professional Speakers Association. As such, Simon Zutshi is regularly invited to share his residential property investing strategies at the major property exhibitions and entrepreneurial business conferences in the UK and around the world.'
The above is an extract from the 6th edition of my book, Amazon's Best Seller, Property Magic. You can find out more about this or receive your free copy here
You can also click through to the audio book version on this link here
---
Simon's Journey So Far...
---
---
1995
Simon Purchases his First Home.
---
2002
Simon Becomes Financially Independent.
---
2003
Founder & CEO of property investors network.
---
2007
Founded the Property Mastermind Programme.
---
2008
Published the First Edition of the Property Magic Book.
---
2014
Co-founder and Chairman of Crowd Property.
---
2018
15th Anniversary of pin and successfully launched MM25.
'I met Simon Zutshi in October 2008 when I was the guest speaker at his 'Property Magic Live' weekend seminar in London. Not only was the organisation and production first class, but I was struck by Simon's knowledge of the subject, his willingness to share, and his passion for property in general. The event was truly magical. Simon made this possible by surrounding himself with a great team and great participants.'

Dolf de Roos Phoenix, Arizona Author of the New York Times' and international best seller, Real Estate Riches
Simon Zutshi's Story
I have been teaching people how to successfully invest in property since 2003. There is one factor that I have noticed all successful investors possess. That is the self belief that they can do it. On the other hand, self doubt can be one of the biggest obstacles to you achieving your property investing aspirations.
I used to be very shy and felt really uncomfortable about going into a room of people I didn't know and having to start conversations with complete strangers. However, when I started to attend business networking meetings in 2001, I found them so valuable that I forced myself to attend. I was able to build an entire power team of contacts to help me with my property business, including a mortgage broker, accountant, solicitor, and builder.
The only problem was that none of these people were property investors themselves. That's why I started the first pin meeting in 2003 to attract other people, like me. People who were actually investing in property so that we could learn from each other and help each other. I have learned so much from other people who I have met at network meetings, I would not be where I am now, if I had not started property networking 15 years ago.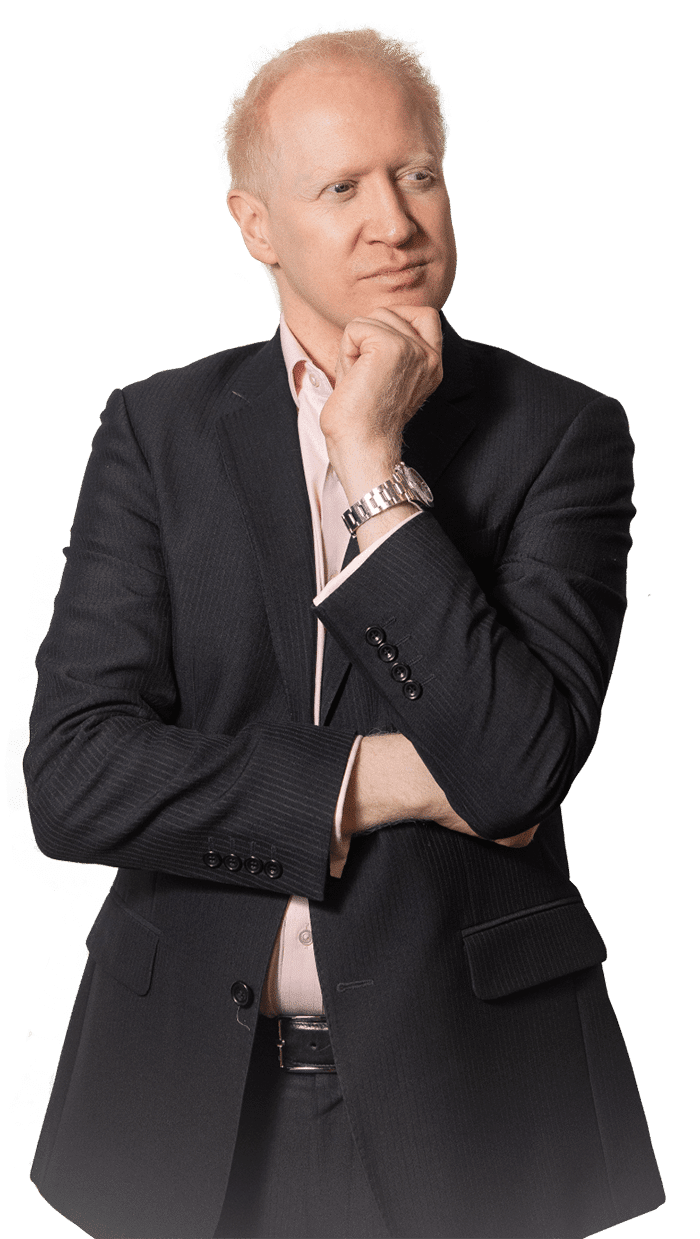 ---
The Property Mastermind programme was designed for new and experienced investors alike.
On every Mastermind Programme between 15% and 20% of delegates achieve this incredible target of £50k+ per annum recurring profit. This is in the first 12 months. Most people take a bit longer and do it within two years, and some people take three years, which is still pretty amazing.
I held my first Property Magic Live back in 2008 and this was also successful. You may remember that at the time, many investors were feeling the impact of the credit crunch. With the right knowledge and mindset it was actually a great time to be investing.
You will gain inspiration and motivation from other people. Just like you who have achieved amazing results in a short space of time. Therefore, it is one of the best things you can do to build your personal belief. If they have done it, so could you, if you model what they have done.
The reality is that if you know what to do, and keep doing it, investing in property can:


replace your current income;
give you a safety buffer in case anything ever happens to your ability to earn;
build a solid pension for your future;
and provide a legacy you can leave to your loved ones.
Keep in touch with Simon Zutshi on his social platforms!
Wishing you all the best on your property journey.
If you want to do anything in life, you must first have the belief that it is possible and then also believe that you can do it. As Henry Ford is quoted as saying.
"Whether you think you can or you can't, either way, you are right."